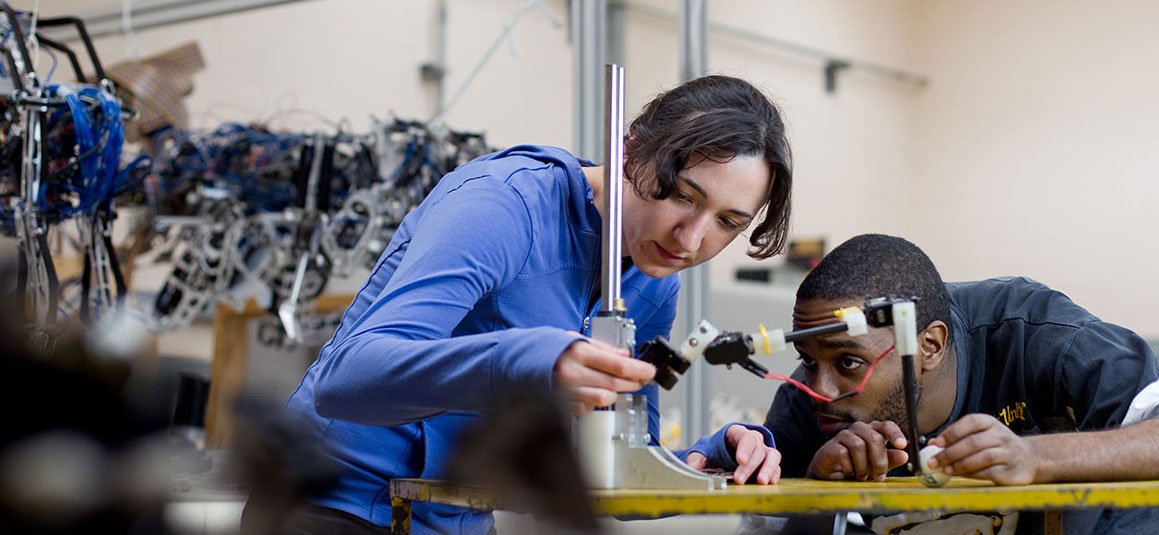 The Case School of Engineering strives to achieve and sustain inclusivity, diversity, equity and accessibility (IDEA) in our community and culture, for the purpose of cultivating excellence in education and research. We aim for sustained emphasis on IDEA to advance the representation and inclusion of all people who are institutionally, socio-economically and culturally disadvantaged. The School believes that excellence in engineering education and research can be best attained by a diverse and inclusive community that welcomes all stakeholders including students, staff, faculty, as well as the broader community surrounding the campus. 
We work to cultivate a culture of diversity and inclusion in the Case School of Engineering, and the profession overall, through key initiatives, including:
Partnership with North Star Consortium institutions
The Case School of Engineering is proud to partner with several North Star Consortium institutions on research. We have several active, federally funded grants on which we partner with these organizations, such as Materials Science and Engineering Professor Roger French's work with Florida A&M University. There are also opportunities for Research Experiences for Undergraduates, providing funds for students to work in a lab over the summer semester. 
We are also offering these institutions the opportunity to enroll their students for free in a virtual course on Applied Data Science to meet the growing demand for courses in computer and data sciences. With this innovative program, we were one of the first in the country to offer data sciences as a degree pathway and provide another opportunity to bridge the Case Western Reserve University and North Star partner communities. In addition, the university provides a 30% tuition discount for undergraduate students from North Star Consortium institutions who are attending Case Western Reserve to pursue a graduate degree.
Affinity Groups
We are proud to have a strong student network that brings different perspectives to the table in order to strengthen our community through engagement with the following student chapters:
National Society of Black Engineers
Society of Hispanic Professional Engineers
Society for Women Engineers
Underrepresented Minorities in Biomedical Engineering
Women in Science and Engineering Roundtable
Programming and Events
Monthly seminars hosted through the Case Advancement Fellows program
Affinity groups host a series of prominent events during the annual E-Week festivities, as well as monthly department seminars and ongoing school events
Case School of Engineering Diversity Liaison
Lauren Biddlecombe
Assistant Dean of Strategic Initiatives
Nord Hall, Room 524
Lauren.Biddlecombe@case.edu | 216.368.1149